Event Schedule:
Session I: Pressures of Modern Life
Session II: Learning Under Pressure
Session III: Innovation from Pressure
Speakers and Performers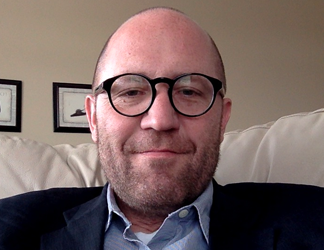 Rulon Wood
Rulon received his Ph.D. in communication with an emphasis on new media, narrative theory, and ethnographic research methods from the University of Utah in 2010. He has an extensive background in education, filmmaking, and multimedia, having worked as a film researcher for CBS programming and having produced films, both narrative and documentary. His two most recent films (Evolution and Director's Cut) were recently selected for screenings at the Humboldt International Film Festival. Rulon is currently collaborating with Marouf Hasian on a film entitled The Evolving Public Memory of Leopold's Congo. Rulon has expertise in the areas of writing, market analysis, communication, arts technology, film studies, and instructional technology. He also has an M.F.A in film studies, an M.S. in English, and an Ed.S. in instructional technology from Utah State University.
---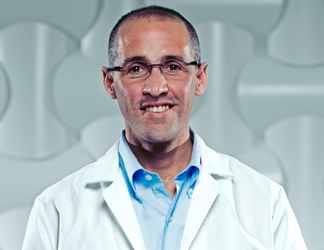 Shawn Talbott
Dr. Shawn Talbott received his Master's degree (M.S.) in Exercise Science from the University of Massachusetts, his Ph.D. in Nutritional Biochemistry from Rutgers University, and is a graduate of the Entrepreneurial Masters Program (EMP) from the Massachusetts Institute of Technology's Sloan School of Business. He has been elected as a Fellow in the American College of Nutrition, the American Institute for Stress, and the American College of Sports Medicine. Dr. Talbott has published hundreds of articles and 10 books on nutrition, health and fitness and has served as a nutrition consultant and educator for elite-level athletes in a variety of sports including professional triathlon, NBA basketball, the U.S. Ski Team, the U.S. Track & Field Team, and the United States Olympic Training Centers. Currently, Dr. Talbott serves as Chief Science Officer for LifeVantage, a company dedicated to helping people Feel Better, Look Better, and Perform Better. Shawn is happily married (20 years), has two great kids, two high-energy dogs, and spends his free time running ultramarathons, doing triathlons (including 17 Ironmans), kayaking in the summer, and skiing in the winter.
---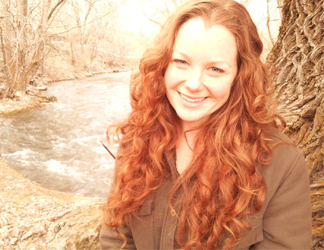 Harmony Button
Harmony Button is the English Department Chair of the Waterford School in Utah as well as a contributing editor for Paper Tape Magazine. Her work has been nominated for Pushcart and Best of the Web awards, and has appeared in journals such as Colorado Review, Chicago Quarterly, Southwestern American Lit, Cobalt, Rock & Sling, Drafthorse, and Ithaca Lit. Find links to other works at harmonybutton.wordpress.com
---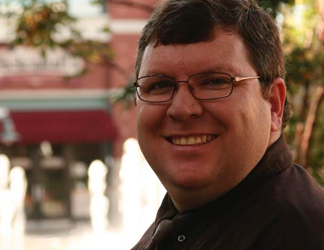 Jeffery Moulton
Growing up in a small Arizona town four hours from anywhere, rhetorician Jeffery Moulton's imagination ran wild. As a kid, he often raced through the neighborhood with a towel tied around his neck yelling "Up! Up! And away!" He went on daring adventures and faced the most dastardly villains in his own backyard and lost himself in books and stories. Today, he holds a Masters of Professional Communication from Westminster College. During the day he is a programmer. At night he is a writer, professor, father, husband, reader, pop-culture enthusiast, and aspiring superhero. He is the author of The Superhero Response, an analysis of how 9/11 changed the way we tell superheroes and why that matters. He lives in northern Utah with his amazing wife, Jenna, their five children, and Dexter, their blind dog.
---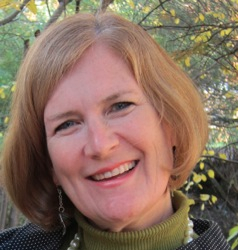 Erika Munson
Erika Munson is a mother of five and grandmother of one from Sandy, Utah who is a descendant of Mormon pioneers and a lifelong member of the Church of Jesus Christ of Latter-day Saints. In 2012 she was a founder of Mormons Building Bridges--a grassroots organization dedicated to helping faithful Mormons provide love and support for individuals who identify as LGBT or SSA, and supporting those individuals on their life's path. Erika has a BA in Fine Arts from Harvard College, and is an English Teacher, Librarian, and Dean at Waterford School. She is also choir director in her LDS congregation, the Willow Canyon III Ward.
---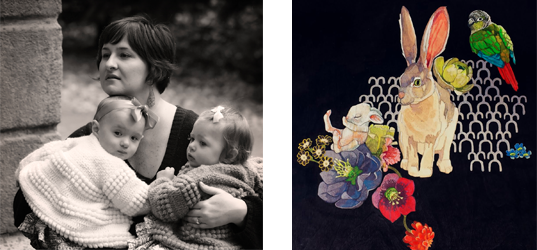 Susannah Yaunt-Torreano
"Within our family circles, into our communities and throughout the world the artists in all of us are creating a tapestry of feelings and events that will, one day, tell the story of our civilization. For this reason, I feel the need to hold onto the grassroots of art-something that allows us to tell it like it is, whether it makes sense or not.
Since the age of six I have been doing just that. At 36, I am working in small set design, illustrations, and fine art paintings. I've earned a degree in illustration and I am raising two amazing girls with my husband. I feel a sense of duty to pass on what I have learned, what I am learning, and have, yet to learn from all of you. I hope to continue the tradition of art as a story telling tool as I am in complete awe of the artistic world and the capacity we all have to harness it in our own way."
---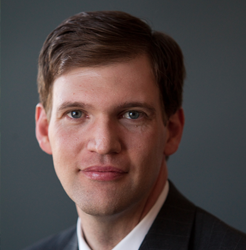 Dr. Benjamin Heuston
Edward Benjamin Hull Heuston has a bachelor's degree in Biology and English from Swarthmore College and a master's and doctorate in Psychology from Brigham Young University. He is president and chief operating officer of Waterford Institute (www.waterford.org), a nonprofit dedicated to providing every child with the finest education through the development of high-quality educational models, programs, and software. Heuston's professional interests include education and learning theory, learner modeling, cognition, artificial intelligence, psychometrics and evaluation, delivery systems, and evolutionary and comparative functional morphology. His unprofessional interests include acoustic guitar, Magic the Gathering and birding. He resides in Salt Lake City, Utah with his wife and five children.
---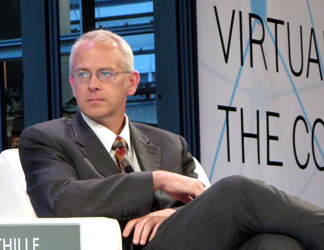 Dr. David Wiley
Dr. David Wiley is Co-Founder and Chief Academic Officer of Lumen Learning, an organization dedicated to increasing student success and improving the affordability of education through the adoption of open educational resources by middle schools, high schools, community and state colleges, and universities. He is also currently a Shuttleworth Fellow, Scholar in Residence at the University of Utah, and Education Fellow at Creative Commons.
---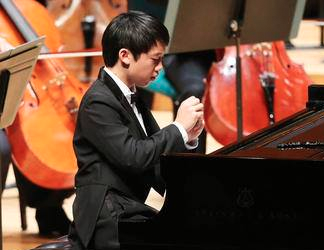 Alex Cheng
Alex Cheng been playing piano since 6 years old, and has won top prizes in various competitions, including MTNA (Music Teacher National Association), UMTA (Utah Music Teacher Association), Utah Symphony Youth Auditions, etc. Last October, he was selected to solo with the Utah Symphony, which is an honor only 2 pianists are given in the state of Utah each year.
---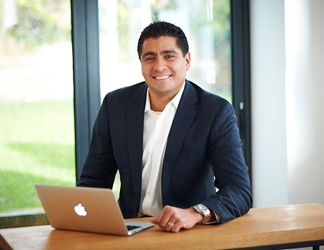 Ivan Ramirez
Co-founder/Partner of Zerimar Ventures is a global entrepreneur that moves cash and ideas across the world for the social benefit of humanity. Born in Colombia, educated in the U.S., Ivan is a "dude" in love with the hustle of life, raising a ruckus with disruptive tech, and rocking entrepreneurship and business on a global scale. With his drive to do things a better way and his motivation for success it's no surprise that he has founded/co-founded several profitable companies such as De La Terra, Brandbuy.com, and CommerceInterface. He was the VP of Business Development for Overstock.com, Director of Global product for Groupon Goods, and is the current VP of Groupon Goods for APAC.
---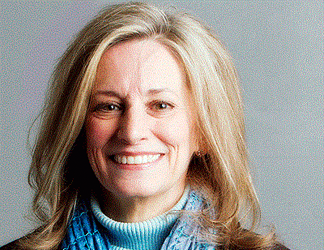 Dr. Cindy Frewen
Dr. Cindy Frewen, FAIA, architect and urban futurist consults and writes about future cities and teaches at the University of Houston strategic foresight graduate program. She has designed courthouses, zoos, schools, city halls, police facilities, fire stations, and a downtown civic commons and government district. She is Chairman of the Board of the Association of Professionals Futurists with 300 members in 27 countries, and writes a column for The Kansas City Star.
---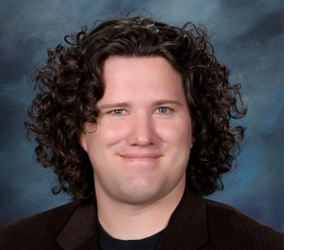 Javen Tanner
Javen Tanner is the Artistic Director of The Sting & Honey Company, a new theater company in Salt Lake City. He holds an MFA in Acting from the Old Globe Theatre, where he was awarded the Craig Noel Fellowship. In New York, Javen worked as Associate Artistic Director of Handcart Ensemble, a Manhattan based theatre company specializing in verse drama (named one of New York Theatre's "Fifteen People of 2006"). Javen has performed in many plays in New York and regionally, including The Odyssey, The Only Jealousy of Emer, All My Sons, Twelfth Night, and Beyond Therapy. He was named best actor in a feature film at the 2007 New York Independent Film Festival. As Artistic Director of The Sting & Honey Company, Javen has directed critically acclaimed productions of Waiting for Godot, This Bird of Dawning, The Winter's Tale, The Dangers of Tobacco, The Proposal, and Hedda Gabler. Javen has taught acting at New York University's Tisch School, and is currently the Dean of Arts at The Waterford School. His poems have appeared in magazines and journals throughout the country, and he has been nominated for a Pushcart Prize.
---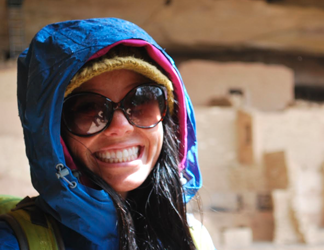 Summer Stout
Summer Stout is a registered nurse with a background specialty in spinal cord injury rehabilitation. She is an amateur vegan bodybuilder, avid runner, adrenaline junkie and a fitness, health and outdoor enthusiast.
---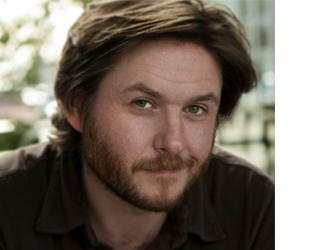 Brian Higgins
Hailing from Northern Ireland, Brian Higgins is a natural raconteur, designer and imaginist who uses creative concepts to tell stories the world over.Higgins is the Utah producer of the 48 Hour Film Project and the mastermind behind the creation and production of three national genre-specific film festivals through Filmulate Festivals. With in-depth film knowledge, creative and innovative production techniques, he is always working on many exciting projects.
"All of my endeavors in the past have had the core value of making things better to help people." Whether through architectural element design, commercial interior products, collaboration concepts or community outreach development his true success has been the ability to integrate engineering educational background to utilize a different perspective and technique in solutions development. Incorporating these factors and creative expression as a tool in recovery has led to Higgins developing the non profit Create Reel Change which offers creativity in mental wellness.
---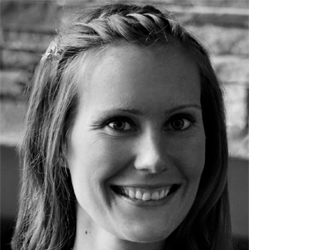 Danielle Caldwell
Danielle Caldwell is a communications professional, writer, researcher, strategist, and idealist. Her professional and academic endeavors focus on incorporating research in rhetoric, behavioral economics, consumer habits, neuroscience, and design into impactful communication strategies. She is an advocate for many environmental and social causes, and she holds a Master of Strategic Communication (almost) and a B.A. in Anthropology.
---
Thank you to all of our speakers and performers for participating in TEDxSandy 2014!